SEPAWA Congress 2017
The annual SEPAWA Congress is the groundbreaking event for the detergents/cleansers, cosmetics and perfumery industry in Europe
With over 130 lectures and presentations on detergents, cosmetics, fragrances and legislation, the SEPAWA Congress offers a wealth of information to more than 2,500 participants. Additionally, visitors can trace ingredients on the booths of some 300 exhibitors and discuss with specialists new formulation techniques. The Congress is the European communication platform for experts in the above-mentioned fields.
Innovations are the key to growth and competitiveness. Within the framework of the congress, SEPAWA will award three prizes for exceptional innovations in the field of ingredients, products, techniques or concepts from participating companies in the congress - either as exhibitors or as lecturers. SEPAWA specifically promotes young scientists. At the congress, up to eight excellent bachelor, master and PhD students will receive awards. Also, a sponsorship prize will be given by the Expert Division Detergency & Formulations Chemistry of the German Chemical Society.
SEPAWA e.V. aims to promote an intensive communication between industry, universities and authorities. The association facilitates the education and training of students at schools and universities as well as qualified personnel within universities and the industry.
Today, with more than 1,500 members, SEPAWA e.V. is one of Europe's largest and most active professional associations. Representatives of small-, medium- and large-sized enterprises, of universities and industry and of authorities and associations use this communication platform for an interdisciplinary exchange of knowledge.
In 2017, the SEPAWA Congress will for the first time take place in Berlin from October 18 – 20. The German capital will help to attract an even higher number of international visitors.
Find all information on program, exhibitors and registration details on our website: www.sepawa-congress.com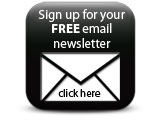 Companies