Rosie Huntington-Whiteley gets signature scent
The British model is moving into the beauty arena with her new scent in partnership with Marks & Spencer
British model Rosie Huntington-Whiteley is moving into the beauty arena with her new scent in partnership with Marks & Spencer, Rosie for Autograph.
Following on from her lingerie collections with the retailer, the scent is a floral-oriental with top notes of pepper, lemon and green leaves, a heart of red rose centifolia, magnolia and jasmine, and base notes of sandalwood, vanilla and musk.
"As with my lingerie collection, I was drawn to the elegance and simplicity of the centifolia rose used in the fragrance. A rare, vintage style flower, it really encapsulates what this fragrance is about to me – a fresh yet mysterious scent, which feels luxurious and sexy when worn," commented Huntington-Whiteley.
When creating the Eau de Parfum, Huntington-Whiteley worked with perfumer Ralf Schwieger to bring her olfactory vision to life, and the fragrance was created in Grasse.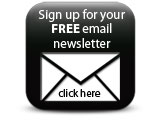 The accompanying campaign imagery was shot in Huntington-Whiteley's home county of Devon, UK. Rosie for Autograph starts at £14 for 30ml.
Companies