Robin Vincent to step down at Clarins UK
Vincent is currently Managing Director of the company
Debbie Lewis
After 30 years of service, Robin Vincent, Managing Director of Clarins UK, is to step down in September. Vincent, who has revealed that he will "embark on a new Clarins adventure," will be replaced by Debbie Lewis, the brand's current Commercial Director.
"I've been fortunate to work with exceptional teams of very committed people in Clarins, to have enjoyed outstanding support, opportunities and friendship from our retail partners; very positive and rewarding relationships with our key publishers and media houses and had great input and commitment from suppliers," said Vincent, who set up the Clarins UK company in 1983.
Replacing Vincent is Debbie Lewis, who was most recently the brand's Commercial Director. Lewis joined Clarins in 1985 as a Skin Care Specialist working on counter in Selfridges department store.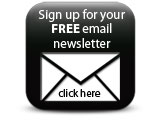 Commenting on her appointment, Lewis said: "I am both honoured and excited to take on this new role. Clarins and the Clarins Fragrance Group are truly exceptional brands. We are extremely proud that Clarins continues to be the number one premium skin care brand in the UK, and I'm very much looking forward to continuing to grow our business, whilst at the same time remaining true to our core values".
Companies