Robert Hu joins HallStar's R&D team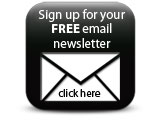 Robert Shengkui Hu has joined The HallStar Company's senior management team as vp, research and development. He will initially report to and replace Gary Wentworth, who will retire from the specialty chemical company this year after overseeing the transition of his responsibilities.

Before joining HallStar, Hu served as vp of global technology at Beckers Consumer Design Finishes (CDF), a division of Beckers Industrial Coatings/Lindengruppen.
Featured Companies