Rimmel shimmers with new self-tan
Rimmel has brought out a new instant self-tan product, Sun Shimmer Self Tan Mousse (£7.99).
The mousse is said to be the first self-tanning bronzing mousse that develops a tan in just one hour and lasts for up to seven days with one application. The formulation dries in minutes according to the brand, and is non-sticky.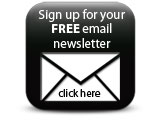 It is designed to be suitable for any skin tone, although it is available in three shades, Light Matte, Medium Matte and Dark Matte. The formula is also oil-enhanced in order to provide added moisture.
Companies