Rimmel rolls out Cybersmile Assistant to tackle online bullying
The new AI platform is designed to help those suffering from cyberbullying by offering advice and access to services
The ambassadors for Rimmel's I WIll Not Be Deleted campaign
Coty and anti-bullying charity The Cybersmile Foundation have teamed up to launch an online support assistant.
The new AI platform is part of Rimmel's campaign against beauty bullying, which it first unveiled in October 2018.
Users can engage with the Cybersmile Assistant to discover advice, informational and support services against online bullying.
The technology is said to become increasingly smarter and more intuitive the more it is used and will form regular reports of trends and concerns of internet users.
Scott Freeman, CEO of The Cybersmile Foundation, said: "Cybersmile Assistant is going to revolutionise the way we deliver support for Internet users around the world.
"Not only will it completely eradicate support wait times and the need to undertake lengthy online searches for reputable support organisations, Cybersmile Assistant will also enable us to have the infrastructure in place to potentially help over 1 million people each day."
Sara Wolverson, VP of Rimmel Global Marketing at Coty, added: "At Rimmel, we have a clear purpose as a brand to inspire people to experiment and express themselves through make-up.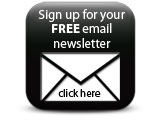 "Beauty Cyberbullying is on the rise, we conducted Global research and published a white paper, and found that 1 in 4 women today have experienced Beauty Cyberbullying and that 57% of those bullied didn't tell anyone about their experience."
Companies