Revolution Beauty makes Boots retail debut with targeted skin care
The three new ranges are designed to brighten, soothe and reduce the appearance of blemishes
Image: via Instagram @makeuprevolution
Revolution Beauty has made its retail debut in Boots stores with a new collection of targeted skin care products.
Last year, the cult beauty brand launched its first-ever skin care line alongside its colour cosmetics.
These new affordable ranges include its Vitamin C, CBD and Blemish lines.
The Vitamin C collection features two serums to help brighten skin and come in 3% and 12.5% concentrations.
Its CBD range, which works to soothe dry skin, includes a CBD Serum, CBD Cream and CBD Super Serum.
Meanwhile, the Blemish range comprises three targeted products to treat spot-prone skin.
This includes an Overnight Blemish Lotion, Targeted Blemish Lotion and 2% Salicylic Acid Serum.
Retailing from £8, the products are now available at selected Boots stores across the UK.
Keeping up with consumer demand
A key focus for Revolution Beauty is to streamline its decision making process to keep up with consumer demand.
Instead of taking 12-18 months to develop a new product, founder Adam Minto aims to execute this in a much shorter development cycle.
To achieve this, it takes on consumer feedback when developing its products instead of fitting "the business around what the [...] retailer wants,'' said Minto.
"Product launches in the past usually involved multiple meetings with retailer teams and several rounds of approval from various managers before manufacturing could begin.
"This back and forth could take at least six months," he added.
"We're not moving away from these processes that get in the way of what needs to be achieved for consumer demand."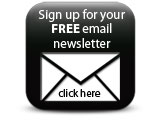 Companies