Revlon buys One Direction fragrance distributor CBBeauty
Acquisition also includes UK distributor SAS & Company
Beauty giant Revlon has snapped up UK-based licensee and distributor CBBeauty. The takeover also includes the acquisition of UK distributor SAS & Company.
CBBeauty is the distributor and marketer behind boy band One Direction's fragrance and beauty products, which are now distributed in more than 80 countries. Meanwhile, SAS & Company distributes and markets fragrances and beauty products for a number of high-end and mass brands including Rihanna, Carven and Burberry; SAS is also the fragrance licensee for pop group Little Mix and singer Cheryl.
Following the acquisition, CBBeauty and SAS will operate as an independently managed division within Revlon, headed up by CEO of CBBeauty Corrado Brondi. Meanwhile, Shelley Smyth will continue as CEO of SAS & Company.
Revlon President and CEO, Lorenzo Delpani, said: "As we continue to focus on our strategy of value creation to boldly grow Revlon, we are confident that this acquisition will provide us with a business and people platform for significant growth in the global fragrance business."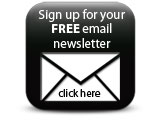 Meanwhile, Brondi added: "Revlon's acquisition of CBBeauty marks the beginning of a very exciting future for the business model we have created. We are thrilled to partner with Revlon's team to accelerate the growth of our business, by leveraging Revlon's significant capabilities and resources, while keeping an independent management and remaining true to our motto "big enough to matter and small enough to care."
Companies