Refunds for NewDay card users at Debenhams and Topshop
NewDay to hand out £4m in compensation after unfair charges discovered in review
More than 180,000 consumers who use store cards at Debenhams, House of Fraser and Topshop are due to receive a refund following a review of business practices at card provider NewDay.
The Financial Conduct Authority (FCA) said that NewDay had discovered a number of issues with its default fees and other charges back in 2015. The company decided that these could be considered unfair and has since changed its policies.
A spokesperson from NewDay explained: "Our review identified a small number of circumstances in which some customers were charged fees that they did not anticipate or were not clearly understood and we concluded that these fees should no longer be charged."
Around 3% of the company's customers are now due refunds of around £20. These consumers will not have to take any action as NewDay plans to contact them within two to three months with details of their refund. Mosts refunds will be credited to customer's accounts while a limited number will receive a cheque.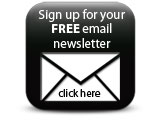 Jonathan Davidson, Director of Supervision – Retail and Authorisations, at the FCA, said: "The FCA welcomes NewDay's proactive approach to ensuring it treats customers fairly.[…] NewDay has disclosed this matter to us and has committed to putting things right for its customers. Where firms identify unfair overcharging within their policies and systems we would encourage firms to undertake similar initiatives."