RangeMe makes UK debut to connect beauty retailers with brands worldwide
The product discovery platform showcases more than 750,000 products from 200,000 suppliers worldwide, including health and beauty players Ulta Beauty, Sephora and LloydsPharmacy
Beauty retailers across the UK can now connect with a wide variety of suppliers and discover more brands to cater to consumer needs with RangeMe, the online product discovery platform designed to streamline the relationship between retailers and suppliers.
Since its launch in 2013, today RangeMe showcases more than 750,000 products from 200,000 suppliers worldwide, and boasts clients including major US retail players Ulta Beauty, Sephora, Walmart and LloydsPharmacy.
From today, retailers in the UK will be able to use the platform to discover new products, explore trends and connect with brands using the platform's range of discovery tools, including filtered searches to meet sourcing needs and curated collections that highlight key category trends and emerging brands to meet ever-changing customer needs.
Nicky Jackson, CEO of RangeMe, said: "Consumers are looking for a variety of products from all over the world and sourcing them online.
"The British public is no different, yet high street retailers have struggled to offer these products in-store or online principally because they don't have sight of all that's available in the market.
"RangeMe will change this for retailers, bringing more choice to shopping aisles and a significant revenue opportunity.
"We will pick up the heavy lifting for buyers and present the global product market opportunity in one screen."
Filling the shelves
Suppliers and brands will also be able to use the platform to showcase their product offering, build awareness of their business and more easily connect with interested buyers, with health and beauty retailer LloydsPharmacy among RangeMe's earliest adopters.
John Acland, Head of Category Management and eCommerce at LloydsPharmacy parent company McKesson UK, commented: "RangeMe is already helping us to identify a wider spread of products for our customers.
"Equally importantly, we will quickly scale our buying operations through the platform and reduce the time to get more products on our shelves." The platform will provide suppliers with tools to manage their products and grow their retail relationships to help them reach a growing global consumer base, according to RangeMe.
Jackson added: "The world has become a smaller place but it remains distant for forging strong cross border buyer and seller relationships.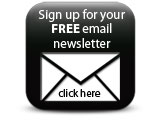 "RangeMe will bridge this gap for buyers and sellers around the world and ensure extraordinary products hit store shelves, faster than ever before."
Companies