Rahua opens flagship e-store
Body Care | Hair Care | Retail
Natural hair and body care products to be sold online
Rahua has launched a new flagship e-commerce platform at rahua.com.
The new online store was launched in response to strong growth in existing markets, offering Rahau products for UK-wide distribution. The brand is celebrating the launch by offering consumers free shipping on all orders over £50/€70.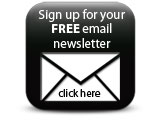 Currently available in store at Liberty, Josh Atelier Salon and Le bon Marche, as well as online at Net-a-Porter, the brand produces a range of luxury natural hair and body care products.
Companies