R&B singer Kehlani is Make Up For Ever's new ambassador
The collaboration is the first brand partnership for the performer, who will star in the Aqua XL campaign visuals
Make Up For Ever has named singer Kehlani as the face of its new colour collection.
Aqua XL Color Paint and Aqua XL Ink Liner, both eye products, are designed to be high performance, long-wear and waterproof.
As part of the collaboration, Kehlani will use the brand's make-up and artists on tours and in photo shoots.
The Grammy Award-nominated R&B singer will appear in the 2017 Aqua XL campaign visual and videos.
"Make Up For Ever makes me feel powerful on stage because I feel like I look good - like I look like myself, so I can be confident and have fun," said Kehlani.
"I also know Make up For Ever make-up is not going to melt or come off while I'm performing, so I don't have to think about what's happening with my makeup.
"I feel very honored to be part of the close-knit Make Up For EVer community. This is my first artistic collaboration with any brand and I am so happy to be in this amazing group of people who inspire me daily with their passion for makeup and for this awesome brand."
Athleisure beauty
The new Aqua XL range has been tested on stage and in extreme conditions to ensure that the colour stays on until the consumer takes it off.
It is the first move for the brand into the athleisure beauty trend.
"We consistently support the creativity and artistic spirit of charismatic talents with bold personalities," said Nicolas Cordier, CEO, Make Up For Ever.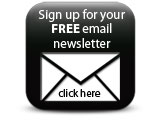 "Kehlani I embodies the beautiful fearlessness of her generation. She is the perfect performer to represent the new Aqua XL product collections' with high performance formulas that never quit."
Companies