Quadpack to exhibit at Scan Pack
Will showcase a range of packaging solutions for beauty brands in the premium, masstige and mass markets
Quadpack will be present at Scandinavia's largest packaging fair, Scan Pack in Gothenburg, Sweden, on 23-26 October 2012.
The Quadpack stand (S01:12) will showcase a range of packaging solutions for beauty brands in the premium, masstige and mass markets, including the latest offerings from our manufacturing partners Yonwoo, Apollo and Brivaplast.
From Yonwoo, Quadpack will highlight two products. The new Ampoule Program comprises a set of medical-looking airless vials for single or series of treatments – perfect for enjoying a real pamper session at home. Yonwoo's Paper Blow is an 100ml airless pack that conforms to the four Rs, according to the company's earth-friendly philosophy: Refill, Reuse, Reduce, Recycle.
From Apollo, visitors will be able to see the new Silicone Brush Pump. Ideal for spa treatments, it transforms formulas into a luxurious, soft-textured foam, that spreads easily onto the skin by way of a smooth silicone applicator.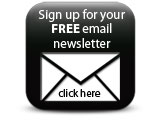 The full range of Brivaplast high-performance mascaras and make-up brushes will also be on display.
Featured Companies