Provital believes that taking care is taking action
We care by combining nature and science to capture the essence of the earth on our high-quality products.
We care by inspiring our clients and motivating our teams to keep growing together.
We care by anticipating trends to create the latest formulations, working with agility and effectiveness.
And because we take care, we create natural ingredients that spread positive emotions and allow every person to find their own way to express their beauty.
Science and nature work together to take care of our well-being. A wide variety of active ingredients that extend the benefits of nature to enhance your natural beauty.
The power of caring, in action. Find out here!


We extract the essence of nature to awaken the emotions evoked by natural beauty. Natural extracts transformed into vibrant fusions, warming care products, respectful versions and energising essences.
The positive emotion of caring. Find out here!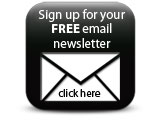 Featured Companies