Proenza Schouler signs fragrance deal with L'Oréal
US fashion brand to launch first scent
Jack McCollough and Lazaro Hernandez
It's a fragrance first for fashion brand Proenza Schouler.
Just yesterday, the New York-based women's wear brand revealed it has signed a licensing deal for the creation of its first ever luxury fine fragrances with L'Oréal.
Proenza Schouler founders Jack McCullough and Lazaro Hernandez created the brand in 2002 and said they have always dreamt of creating a fragrance. They said: "We look forward to translating our visual aesthetic into the subtle and highly emotional world of scent."
L'Oréal has a growing portfolio of luxury fragrance brands including Cacharel, Diesel, Maison Marginal and Viktor&Rolf.
Nicolas Hieronimus, President L'Oréal Selective Divisions, added: "Jack McCollough and Lazaro Hernandez clearly belong to the very short list of today's most aspiring US designers whose creativity will bring the perfect complement to L'Oréal Luxe's portfolio of iconic fragrance brands. We are eager to welcome these remarkable designers to the L'Oréal family."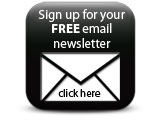 Today, Proenza Schouler has ten flagship stores and over 100 points of sale spanning more than 20 countries.
Companies