Procoal launches care-free natural deodorant
New Activated Charcoal Natural Deodorant Balm is 100% aluminium free, vegan and provides long–lasting freshness and confidence
Procoal's natural deodorant has taken the UK natural personal care market by storm, nominated for the 2019 Pure Beauty Global Awards and outselling some of the established players within the natural deodorant niche.
The new deodorant has gained a strong cult following, leading to it being completely out of stock for a number of weeks as the brand struggled to keep up with demand.
Procoal's Natural Deodorant offers all day protection and leaves the skin delicately fragranced with its gender neutral scent. The backbone of the scent is lavender and teamed with the freshness of lemongrass resulting in a fresh and invigorating scent.
The new deodorant is made in the UK, allowing the brand to lower their carbon footprint, while the packaging of the product is completely plastic free.
A Pink Edition of the aluminium-free deodorant is due to be launched for Breast Cancer Awareness Month in October, where 70% of all money earned from the sale of the product on the Procoal website will be donated to breast cancer charities.
Being just one of the five products launched by Procoal in the past 6 months, the brand is building out an enviable range of products that will stand the test of time.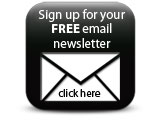 The new natural deodorant is available now, priced at £7.95.
Companies