President of Siltech LLC announces retirement
After 30 years of service to Siltech LLC and the personal care industry Mr. Tony O'Lenick has decided to retire. He leaves a legacy of having contributed to the expanded use of silicones in various personal care applications.
Tony is also responsible for teaching many new personal care formulators how to capitalize on the many benefits of silicones via his numerous educational pursuits, including several publications, volunteer efforts for the SCC and IFSCC and countless speaking engagements.
For the past 20 years Tony served as the President of Siltech LLC, a subsidiary of Siltech Corporation, and the designated distributor for Siltech's products in the US Personal Care market.
He has been instrumental in expanding Siltech's customer base among key users of specialty silicones and this is especially impressive given that Tony O'Lenick was Siltech LLC's only employee.
We wish him all the best in his retirement and know that he will enjoy more time with his family and eight grandchildren.
Siltech Corporation develops a wide range of specialized silicones for both the personal care industry as well as many industrial applications.
All of these products are manufacturing at Siltech's two Canadian facilities adjacent to world class synthetic and application labs.
Siltech's global reach is serviced by more than twenty direct sales managers and supplemented by a network of value distributors.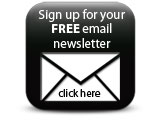 Siltech's technical and commercial teams remain dedicated to innovating for existing and future partners and are ready to service formulators' ever-changing and challenging needs.
Featured Companies