Prada Parfums introduces new La Femme and L'Homme fragrances
La Femme Prada L'Eau and L'Homme Prada L'Eau join the luxury fashion brand's collection of fragrances
Prada La Femme L'Eau (from £45.50) and Prada L'Homme L'Eau (from £51.50) are the newest scents to join Prada's collection of fragrances.
La Femme Prada L'Eau opens with notes of green frangipani flower and, essence of mandarin, combined with scents of ylang ylang and tuberose.
Meanwhile, ginger, neroli, amber and iris are the prominent notes in L'Homme Prada L'Eau and cedar is combined with sandalwood for depth.
The packaging for La Femme L'Eau sports a gold-effect metal bottle with light pink saffiano leather while the L'Homme L'Eau fragrance is held in a silver metal bottle with light-blue saffiano leather.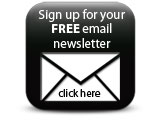 Both products will be available in the UK from 3 March.
Companies