Polychromatic granted US Patent for its new peelable nail polish technology
The formula was developed as an alternative to the standard nail polish removal process, which utilises acetone and other aggressive and flammable solvents known to dry the nail surface
Polychromatic, through its parent company Keystone Industries, has been granted US Patent 10,045,928 B2 for its revolutionary, new nail polish technology. Additional global patents remain pending.
This patent becomes the latest addition to Keystone Industries' IP portfolio of over 45 issued and pending patents.
Our latest coatings development utilises blends of innovative co-polymers, plasticisers, and adhesion promoters. When formulated, this solvent-based lacquer forms a flexible film that can be effortlessly removed from the nail without the use of a solvent. The patented technology delivers the wear and shine of a traditional lacquer combined with a peel-off removal that is gentle on nails.
"This proprietary, patented formula is completely different from dull, messy, water-based peelable nail polish," says Cary Robinson, President & CEO of Keystone Industries. "And because it is solvent-based, Perfectly A-PEEL-ing is one of the biggest innovations to happen in nail polish in over 50 years".
The formula was developed as an alternative to the standard nail polish removal process, which utilises acetone and other aggressive and flammable solvents known to dry the nail surface.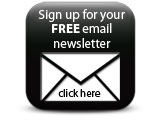 To experience this innovation for yourself, join Polychromatic at Booth #108 at MakeUp in New York on 12-13 September. Perfectly A-PEEL-ing will be displayed on MUNY's Innovation Tree and the nail bar will offer complimentary manicures.
Featured Companies