Pinterest announces personalised beauty updates as demand grows
The social media platform has revamped its skin tone filter and added new shades to its try-on lipstick feature
Social media platform Pinterest has updated its platform to meet growing demand for personalised beauty.
The site has refreshed its skin tone filter, which was launched earlier this year, to allow users to filter beauty-related results from the search page.
In addition, Pinterest has improved the technology, meaning searchers will be three times more likely to detect multiple skin tone ranges in top searches across beauty and fashion pins.
"Pinterest is the home of inspiration, but it's hard to be inspired if you don't feel represented," said Annie Ta, Pinterest's Head of Inclusive Product.
"We're making each person's Pinterest experience more relevant to them through new technology and ways to control the beauty results they see.
"With these updates, Pinterest is becoming a more inclusive place to discover and shop for beauty ideas.
"No one should have to work extra hard to uncover personalised ideas, and all should feel welcome. A more diverse Pinterest is a more useful, positive and powerful one."
The company's virtual try-on lipstick range has also expanded to include more than 9,000 shades.
According to Pinterest, in June global searches related to natural hairstyles including 'natural hairstyle for Black women' were up 28 times and 'black lipstick aesthetic' increased 89%.
Searches for 'blonde hair colour ideas for fair skin blue eyes and 'soft natural makeup for Black women' were also some of the top trending beauty searches on the site.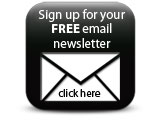 The revamped skin tone features are newly launched in the UK, Canada, Ireland, Australia and New Zealand.
Companies