Pineapple takes centre stage for Sothys' new skin care products
Sothys has unveiled three new products to be used at home alongside its new spring/summer Oxygenating Facial Treatment.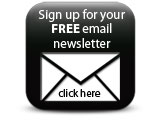 The products include: 2 in 1 Mask Exfoliant (£15.50), Oxy-Vitamin Treatment (£18) and Complexion Beautifier (£19). The products are all enriched with pineapple, which is said to refresh and purify the skin, as well as guava, which is hailed for its smoothing properties. The ingredients combine with a complex of multifunctional anti-toxins to help 'reactivate cell regeneration', according to Sothys. The formulations also contain vitamin C, PP and provitamin B5.
Companies