Pierre Fabre to cut more than 550 jobs by 2016
Unlike the dermo-cosmetics arm, the pharma business has not been performing well
Avène is one of Pierre Fabre's dermo-cosmetic brands
Pharmaceutical and cosmetics company Pierre Fabre has announced plans to cut 551 jobs in its pharmaceutical R&D and sales arms by 2016. The cuts will be made mostly in France.
In an announcement about its strategy to 2018, the company revealed plans to cut costs in pharmaceuticals in order to build a consumer healthcare franchise and grow its dermo-cosmetics business. It cited the US and Asia as areas of particular interest.
Pierre Fabre has roughly 6,500 employees in France; it said it would seek internal transitions for employees affected by the cuts.
Unlike the dermo-cosmetics arms of the business, which accounts for 55% of Pierre Fabre's revenue, the pharma arm has seen sales plummet since 2009, owing to the 'double effect of low R&D productivity and a major loss of revenues in France' following regulatory pressures such as delisting of mature drugs, price cuts and competition from generics.
The company said in its 'Trajectoire 2018' that it aims to restore the competitiveness of the pharmaceutical division in order to 'financially rebalance the Group's activities'.
To that end, the plan aims to provide the pharmaceuticals division with 'renewed strategic, operational and financial manoeuvrability'.
The company said it would 're-engineer' R&D in prescription drugs and focus on 'better targeted therapeutic areas' offering return-on-investment.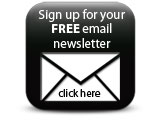 This refocusing, the company said, will be led by a new organisation structured around three innovation units of oncology, neuropsychiatry and dermatology, supported by three platforms of expertise (new biotechnological entities, new chemical entities and clinical development). A fourth innovation unit will be devoted to consumer healthcare R&D.
Companies