Pierre Fabre reveals management restructure
Bertrand Parmentier has joined the company as CEO
Following the death of Pierre Fabre on 20 July, his eponymous pharmaceutical and cosmetics company has introduced a new management structure. The move is said to reflect Fabre's desire to maintain the company's independence.
In line with the restructure, Pierre-Yves Revol has been appointed Chairman of the company while Jean-Jacques Bertrand, board member of Pierre Fabre SA, becomes Chairman of the company's board of directors.
Meanwhile, Bertrand Parmentier, who previously worked for Pierre Fabre Laboratories between 1991-2008 as Finance Director, has joined the company as CEO. He was most recently CEO of the Latécoère aircraft company.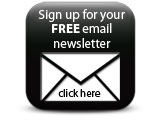 Finally, Jean-Luc Belingard has been appointed as a board member of the company, while Eric Ducournau will head up the company's Dermo-cosmetics business as President and CEO, while Frédéric Duchesne will lead the Pharmaceuticals business as President and CEO.
Companies