Pierre Fabre MD Giuseppe Mele promoted
Giuseppe Mele, the current MD of Pierre Fabre Spain, has been promoted to International Director for Europe, Middle East and Africa (EMEA), starting 1 January 2015.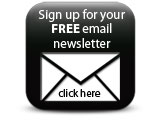 Mele began his work at Pierre Fabre in 1995 as assistant to the General Direction of Pierre Fabre France; in 1999 he was promoted to Eastern Europe Zone Director; Avène Italy MD in 2002; Avène France Marketing Director in 2005; and EMEA Zone Director of Exportation in France in 2009. In March 2013 he was promoted to Pierre Fabre Spain MD and will continue in this role until April 2015.
Companies