Photostabilising fluid offers improved sunscreen feel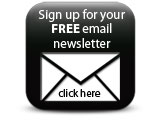 The HallStar Company has created a new silicone fluid designed to photostabilise the active ingredients in sunscreens while improving skin feel and spreadability. HallBrite PSF combines HallStar's photostabiliser technology, which allows for the stabilisation of ingredients such as avobenzone, with the aesthetic benefits of silicone for a lubricious consumer pleasing skin feel.
An added benefit, according to HallStar, is that HallBrite PSF may also aid in the dispersion of metal oxides such as titanium dioxide, zinc oxide and iron oxide in both sun care and make-up applications.
Featured Companies