Personalisation and 'less is more' top Pinterest users' beauty wish list
Beauty based on skin tone was among the social media site's top trending global beauty searches in June 2020
Pinterest has revealed personalisation and 'less is more' to be standout beauty trends based on its users' search habits.
As part of its latest global beauty report, the image sharing and social media site revealed that, in June, beauty based on skin tone was a top theme for searches.
Here, searched-for terms included 'grey hair on dark skinned women', 'blonde hair colour ideas for fair skin and blue eyes', 'soft natural make-up for black women', 'brown hair colours for fair skin' and 'nude lipstick for dark skin'.
Pinterest recently updated its platform to meet growing demand for personalised beauty; its 'inclusive skin tone ranges' feature means users can easily see different skin tone options right from the search results page.
Some additional rising searches indicate a move towards natural beauty, says Pinterest.
These include:
• 'Natural hairstyles' (up 2.5x)
• 'Natural curly hair cuts' (up 6x)
• 'Black girls with freckles' (up 2x)
• 'Red hair freckles' (up 5.4x)
• 'Asian freckles' (+59%)
• 'Natural makeup videos' (+62%)
• 'Natural beauty aesthetic' (up 9x)
• 'Soft glam aesthetic' (5x)
• 'Peach lip gloss' (+42%).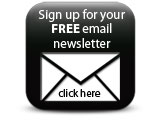 Meanwhile, Pinterest noted that men are exploring beauty regimes via the site, with rising searches including:
• 'Black men beard styles' (up 3.9x)
• 'Grey beards' (up 3x)
• 'Long hairstyles for men' (up 25x)
• 'Afro hairstyles men' (up 7.7x).
Companies