Personal scent experiences could soon become reality
IFF and Vapour Communications have struck up a new partnership
Today consumers are used to plugging in air fresheners or spritzing their clothes with their favourite perfume in order to dispense or wear certain scents, but this might all be about to change with the launch of a new consumer product next year that aims to marry a 'personal scent experience' with digital technology.
The creator of oNotes and the oPhone, Vapor Communications, has struck up a partnership with flavour and fragrance heavyweight International Flavors & Fragrances (IFF) to bring mobile scent experiences to consumers.
Although the two companies are not publicising exact details of the new product yet, they did release some information about Vapor Communications' technology. The start-up's oNotes software platform looks as though it will play a central role in the new product; oNotes allows for the easy integration of scent into electronic devices using the oChip – a scent cartridge that can be embedded into an object. As well as electronics, the oChip can also be planted into clothing, furniture and other items and is said to be able to deliver personal scent experiences similar to the way an audio headset delivers sound.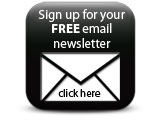 "We believe the future of scent is in the digital world," said Nicolas Mirzayantz, Group President Fragrances, IFF, "so digital scent technology is a component of our Vision 2020 strategy. The technologies developed by Vapor Communications will play an important role in our larger digital scent journey and build on IFF's legacy of pioneering firsts."