Perricone offers cold comfort for tired eyes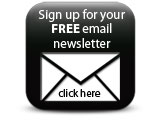 Following the success of anti-ageing skin cream Cold Plasma, Dr Perricone has launched a nutrient-rich, highly emollient eye cream. Cold Plasma Eye is a non-greasy and fast absorbing cream that is said to make an excellent make-up base. It also helps to diminish the appearance of lines and wrinkles while addressing puffiness, redness and dark circles.
The product contains the patented delivery system used in the original Cold Plasma product and ingredients that include DHA and vitamin C ester, while being free of parabens, silicones, sulphates, phthalates and synthetic dyes.
Companies