Perricone MD unveils skin care range that took 5 years to develop
Cold Plasma+ uses a unique carrier system allowing particles to stay in suspension on the skin
Perricone MD will be releasing a new skin care range that took five years to develop in January.
Dr Perricone, founder of the brand, created the new range by designing an ionic suspension as a skin care carrier system when working with Los Alamos National Laboratory in New Mexico.
He noticed the plasma that makes up the universe is a highly ionised gas containing an almost equal number of positive ions and electrons; this plasma is formed when heated at several thousand degrees.
Perricone's research involved generating cold plasma using electric fields instead of heat, which inspired him to use ions in a skin care formula that would not have been incompatible with other ingredients in skin care products.
By doing this, Perricone created a product that was made of charged particles where cells can absorb the nutrients they need most.
He said: "Just as the plasma in space provides all of the building materials necessary to create the planets and the stars, I planned to create what I would later name Cold Plasma, an ionic suspension system in a jar; a carrier full of charged particles.
"Cold Plasma's ionic suspension delivers all the nutrients needed by the individual cell; this means that the cell will select and utilise only those nutrients needed."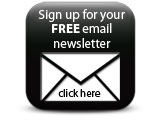 Products in the Cold Plasma+ range include an eye and face cream.
Companies