Perfumer – Egypt – Expat package including salary, accommodation, car (AE1507)
An exciting challenge for your personal and professional development
Do you have a passion for creating inspiring fragrance?
Are you looking for an exciting challenge for your personal and professional development?
You are a Perfumer or Senior Perfumer currently working in an International Fragrance house and looking for a new challenge where you can really make a difference.
You have experience working as a Perfumer in Personal Care, Air Care, Laundry, Household or Fine Fragrance.
You are commercially minded and want to join an established International Fragrance house to further your experience by creating and matching a wide variety of fragrances that will entice and excite your global customers and brands.
This is a unique opportunity to work in a diverse team of creative individuals, and the flexibility to either work from home or relocate to a vibrant, large expat community in a vibrant and exciting country, full of history.
If this excites you, apply today.
Email your CV to ae@arthuredward.com or contact: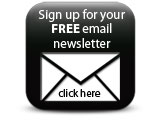 Heidi Bannister 01183 778 393 / 07747 792 272 / heidib@arthuredward.com
Ana Filipa Calado 07792 958 152 / filic@arthuredward.com
Joseph Bannister 07393 818 620 / joeb@arthuredward.com
Featured Companies