Peaks and troughs in industry coverage
The month of October has been marked by peaks and troughs in terms of industry coverage
The month of October has been marked by peaks and troughs in terms of industry coverage. The increase in hair care PR in September was wiped out by the decrease in October, resulting in a month on month decline of 24%. Toiletries remained the number one category for growth in October for both PR and advertising, followed closely by skin care, which grew by 23%. Clarins also had the greatest ad spend increase, up by 167% compared to October 2012, followed by Boots.
Saving winter skin
The cold snap in the UK has led to a rise in products that promise to restore moisture and brightness to the skin.
REN's Vita Mineral Emollient Rescue Cream, for example, is made for harsh winter weather, containing phytosterols and essential fatty acids to "boost the skin's lipid content while also working to protect and restore the complexion. Meanwhile Estée Lauder's Re-Nutriv Comfort Crème combines anti-inflammatories to reinforce the skin's natural barriers.
For dry, chapped lips, products like Balance Me Shine On Tinted Lip Salve is said to combine a tinted multitasking balm with essential fatty acid and vitamins, while CO Bigelow's My Favourite Lip Balm contains colourless a nourishing mix of wheatgerm, sweet almond and shea butter for added benefits.
mymarketmonitor.com's top blogs of the week:
•LiveLaughLipstick shares her brow grooming routine
•MakeUpSavvy shares her winter home scents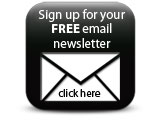 •AGirlAndABeautyBlog lists her favourite hair products
Companies