Paolo Machesi promoted to executive sales director at Soliance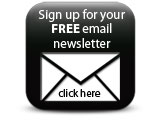 Paolo Marchesi
Soliance has appointed Paolo Marchesi as executive sales director from September 2011.
Marchesi joined Soliance in late 2005 as export area manager in charge of the US as well as western Europe and Asian countries and became vp of sales and chief operating officer of subsidiary Soliance US when it was formed in 2008.
Prior to Soliance, Marchesi worked for Elementis Specialties as global area manager. He has been a member of the Society of Cosmetic Chemists since 2006 and of the French Cosmetic Society since 2004.
Featured Companies