Panasonic launches Japanese 3-in-1 cleanser
Panasonic has released a new 3-in-1 cleansing device inspired by Japanese skin care.
The Panasonic Micro-Foaming Cleansing Device ($249.99) has gentle heaters for a luxurious experience that gives users smoother, brighter skin. The product offers three ways to clean the skin: the Warming Makeup Removal Plate, the Japanese-Style Soft Brush and the Pore-Targeting Silicone Brush. The tool's patented technology is designed to activate the user's chosen cleanser, creating a rich micro-foam.
Corrie Murphy, Vice President of Consumer Marketing and Beauty Merchandising at Panasonic Consumer Electronics Company, said: "In tradtional Japanese-style skin care, the double cleansing technique gently removes make-up and then purifies the skin. Embracing our Japanese heritage, Panasonic adopted the double cleansing method to help develop this unique all-in-one tool with advanced patented technology to offer a new way to cleanse gently, yet effectively."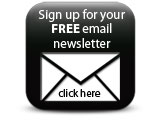 Launch: out now
Companies