P&G's "misleading" Christina Hendricks ad banned
Nicen'Easy hair dye ad found to exaggerate product performance
P&G's recent TV advert for Nicen'Easy hair dye has been banned by the UK's Advertising Standards Agency (ASA) for misleadingly exaggerating the capabilities of the product.
The clip featured Mad Men actress Christina Hendricks and advertised the company's home hair dye kits, claiming to show the actress dying her red hair to a blonde shade. In the ad, Hendricks states: "I've been the same shade of red for many years. I think it's time to change it up. Goodbye red hair, hello golden blonde."
Two viewers, a senior hair colour educator and a hair colour educator, both challenged whether the ad was misleading consumers by exaggerating the capability of the home hair dye product. They questioned whether the transformation would have been possible with the Nicen'Easy product alone.
In response, P&G admitted that the parts of the advert featuring Hendricks with blonde hair were filmed first. The shots of her with red hair were filmed a day later, with both shoots taking place in October 2014. Although the company did say that ideally they would have filmed the clips the other way around, they had arranged this format for "reasons of hair health" and because "Hendricks had limited availability around the time of the shoots".
P&G stressed that the images shown were still reflective of Nicen'Easy shade 6R, a dark red, when they had coloured Hendrick's hair blonde prior to filming the advert. It stated that the colour changed depicted on screen was "easily achievavle using the product alone" and that the ad was therefore not misleading.
But the ASA upheld the complaint. It said: "We noted the colour effects shown had been achieved firstly by colouring the model's hair to blonde after it had not been coloured for around eight weeks, and then by dying her hair from blonde to a vibrant red, whereas the impression given by the ad was that the effect had been produced when changing from the red shade to the blonde."
P&G submitted images taken in March 2015, just before Hendricks revealed her new hair colour to the press. The company claimed these demonstrated the transformation from red to blonde as depicted in the adverts, demonstrating that the look could be achieved. But the ASA said that the shades shown in these pictures was "clearly less vibrant than those shown in the ad".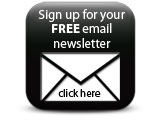 The ASA concluded that the claims made in the advert were not substantiated and ruled that the advert must not appear again in its current form. The watchdog also instructed P&G to ensure that any future objective claims must be adequately substantiated in the future.
Companies