P&G calls for business transparency at supplier awards
With a 50,000-strong supplier and agency network, P&G awarded 12 companies with the accolade of Partner of the Year
P&G has crowned 12 of its business partners across product and supply innovation with the accolade of Partner of the Year.
At the award ceremony, David Taylor, P&G's Chairman of the Board, President and CEO, called on its partners and suppliers to make business more transparent and to help P&G become faster at delivering products to market.
He said: "We're focused on getting back to balanced growth. Our supplier partners have a key role to play in our ability to deliver top-line, bottom-line and cash.
"The more integrated and connected P&G and our supplier partners are, the better able we are to be more innovative and productive in meeting consumers' needs and, as a result, deliver balanced and sustainable growth and value creation for our shareholders."
P&G works with more than 50,000 suppliers and agencies. The 12 winners were:

• EY
• Fameccanica.Data
• Fibertex Personal Care
• Firmenich
• Logoplaste
• Nippon Shokubai Company Limited
• Novozymes
• Pegas Nonwovens
• Rialto Enterprises
• Ronchi Mario
• Superpac
• Technimark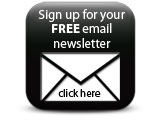 In addition to the 12 main awards, 32 other companies were presented with Excellence Awards for consistent high performance.
Companies