Outback Organics shortlisted for best hair removal supplier
Outback Organics are happy to announce they have been shortlisted for Best Hair Removal Supplier in The Guild Awards of Excellence 2019
The voting opened at the end of 2018 with the initial nominations released and the shortlist announced on the 21st January.
The voting has now reopened to the professional beauty industry where they can vote for their winners. Voting closes at midnight on Wednesday 27th March and winners will be announced on beautyguild.com on Friday March 29th. The winners will then be featured in the May /June issue if the Guild Gazette.
The Guild Gazette are also offering FREE subscription as a thank you for taking the time to vote!
Steve Wright, Director of Outback Organics comments, "We are very excited to be nominated in The Guild Awards Of Excellence 2019.
It is the first time we have entered and are overwhelmed with the support from our customers in the industry. We would love to win the award, but are also very happy with the recognition of the shortlist. We have expended quite rapidly within the last year moving premises and offering two Guild accredited intimate wax courses for both male and female at our brand-new Essential Training Education Centre in Somerset, and hope to grow even more in the months to come."
If you would like to vote for Outback Organics for best hair removal suppliers in The Guild Awards Of Excellence 2019 go to http://www.beautyguild.com/Guild-Awards/ and cast your vote!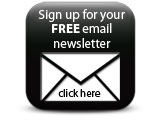 Head on over to Outback Organics website to check out their Guild Accredited waxing courses www.outbackorganics.co.uk/training
Companies