Outback Organics highlights Mental Health awareness week
Outback Organics and Essential Beauty Supplies is proud to support Mental Health Awareness this year. They have recently shown their support to other charities, The Eve Appeal and Prostate Cancer UK and have raised just under £1000 between them. They hope to continue this continued support by focussing on another very important issue, mental health.
The theme for this year's awareness week is body image – how we think and feel about our bodies.
Body image is a huge factor when it comes to the beauty industry and it can affect any and all of us at any age. Social media plays a big role in how we associate body image, the Mental Health Foundation supports and promotes companies to sign the Be Real Campaign's Body Image Pledge to use their platforms to promote positive body image and to ensure that a diversity of body types is presented positively to their users.
'One in five UK adults have felt shame because of their body image in the last year' (Mental Health Foundation, 2019).
The foundation continues, 'having body image concerns is a relatively common experience and is not a mental health problem in and of itself; however, it can be a risk factor for mental health problems. Research has found that higher body dissatisfaction is associated with a poorer quality of life, psychological distress and the risk of unhealthy eating behaviours and eating disorders.'
So how can we, in the beauty industry, help?
Here are a few steps we can practice and help us in being more aware to help promote body positivity for ourselves and others:
If your body image is a significant cause of stress, or if you're being bullied about how your body looks, consider talking to a friend, a trusted adult or a health professional
Spring-clean your apps on your smartphone
Notice the people and accounts you're following on social media and be mindful of how you feel about your own body and appearance when you look at them
If you see an advert in a magazine, on television or online that you think presents an unhealthy body image as aspirational, you can complain to the Advertising Standards Authority
At home, parents and carers can lead by example, by modelling positive behaviour around body image, eating healthily and staying active
In our daily lives, we can all be more aware of the ways in which we speak about our own and other people's bodies in casual conversations with friends and family
Find the best way that works for you to stay active.
#BeBodyKind
Outback Organics and Essential Beauty Supplies will be supporting Mental Health Awareness by dedicating a percentage of sales in a few months' time on World Mental Health Awareness Day.
Get your green ribbon today to show your support!
---
Useful organisations
Samaritans: If you need someone to talk to then Samaritans are available on 116 123 (UK) for free, 24/7. They are there to talk to, listen and they won't judge or tell you what to do.
Mind: If you are looking for professional support then Mind can help you with their Infoline. They can find information for you on what support is available in your local area. You can call them on 0300 123 3393 (UK), they are available Mon - Fri 9am - 6pm.
Beat: If you want to speak to a trained eating disorder helpline support worker then you can call Beat's helpline on 0808 801 0711 (UK) they are open 365 days of the year 12pm - 6pm Mon - Fri and 4pm - 8pm weekends and bank holidays.
CALM: If you want emotional support as a man or for a man in your life then you can call CALM's helpline on 0800 58 58 58. It is for men in the UK who are down or have hit a wall for any reason, who need to talk or find information and support. They're open 5pm–midnight, 365 days a year.
Maytree: If you are feeling suicidal or are having suicidal thoughts you can contact Maytree. Maytree have a house available for people at moments when they're feeling suicidal. They offer a free 4 night, 5 day stay for adults, with the opportunity to be heard in complete confidence, in a caring, safe environment. You can contact them on 0207 263 7070.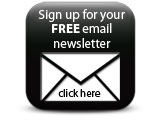 Urgent professional help: If you are concerned that you are developing a mental health problem you should seek the advice and support of your GP as a matter of priority. If you are in distress and need immediate help and are unable to see a GP, you should visit your local A&E.
Companies