Outback Organics explain why massage is essential for improving your health
Regular massage is said to have a whole host of health benefits. Now with a growing body of research supporting this, it can help with a whole range of conditions including, reducing stress levels, fibromyalgia, lower-back pain, and even can lower your blood pressure.
Having regular massages can help reduce stress as well as boost energy levels and reduce pain. It can also help to lower blood pressure. In some long-term studies, consistent massage therapy can reduce both systolic and diastolic blood pressure. It can also reduce anxiety and depression triggers.
Along with reducing stress and blood pressure, it also promotes muscle relaxation for tense areas and can increase flexibility. It can also help improve circulation by using hands-on-pressure, which moves the blood through the congested areas of the body. This then releases new blood to flow into tissues.
Furthermore, it can help improve posture by allowing the muscles to relax and loosen made tense by bad posture which allows the body to position itself to its correct posture.
And finally, … It is relaxing!
When the body is tense and under pressure, the body produces a stress hormone which can contribute to weight gain, sleeplessness and headaches.
Regular massage can help reduce these bad hormones and the body can enter a recovery mode which triggers feelings of relaxation, improved mood and reduced stress levels.
Outback Organics have designed, created and produced a range of massage body oils to help with each of these conditions. Each oil is individually infused and packed full of pure essential oils and organic herbal extracts such as juniper berry, eucalyptus, lavender, chamomile, ylang ylang, plus anti-ageing vitamin E. Helping to bring a sense of calm, relieving stress and over-tiredness as well as being intensely hydrating.
Outback Organics new massage oils are available in five different aromas each with added benefits when used regularly.
Detox massage body oil
Detox helps purify the skin to enhance the body's natural detox process. Packed with juniper berry, grapefruit, geranium and palmorosa essential oil it promotes restful sleep to help the natural detox process aiding in reducing muscle pain.
Relaxing massage body oil
Relaxing is a deeply soothing aromatherapy blend to comfort the mind, body & soul. Infused with may chang, lavender, ylang ylang and chamomile oil which helps clear the head and refresh the mind and spirit to relax.
Indulgence massage body oil
Indulgence is a sensuous aromatherapy blend to soothe the mind and excite the senses. Its main ingredients include jasmine, jojoba, orange and ylang ylang oils. Its warm exotic, floral fragrance helps improve moods and relieves stress, pure indulgence to soothe your senses.
Rejuvenate massage body oil
Rejuvenate is a warming aromatherapy blend to help soothe sports or everyday aches and pains. Packed with jojoba, rosemary, sweet fennel and ginger oil to help reduce muscle pain and soreness making your whole body feel rejuvenated.
Uplifting massage body oil
Uplifting is a revitalising massage oil to lift the spirits and boost vitality. Infused with lemon myrtle, lavender, bergamot and geranium oil which helps reduce anxiety and stress to lift and soothe the mind.
Directions - Pour a small amount of Outback massage oil into the palm of your hand or directly on the body and massage into tense or sensitive areas as needed.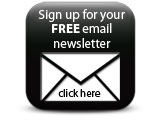 If you are interested in Outback Organics Massage Oils visit their website.
Companies