Outback Organics and Essential Beauty Supplies to support Prostate Cancer UK
Outback Organics and Essential Beauty Supplies will be supporting Prostate Cancer UK in March.
Sponsored by Outback Organics
Three years ago, Steve, Director of Essential Beauty Supplies and Outback Organics, was diagnosed with Prostate Cancer, after contracting Lyme Disease and being advised to take a simple blood test.
For 12 months Steve underwent treatment and surgery to remove the infected prostate.
Steve comments "Family support and a positive mental attitude were my key to recovery. Since having the operation, I go for regular check-ups and strive to live a healthy, balanced lifestyle through clean eating and exercise such as yoga. I would advise any man to go and get the simple PSA test done, it's a quick blood test which could catch the cancer early enough for it to be easily curable."
He continues "We recommend Outback Organics Gold peelable for male waxing, in particular for tough hair and larger flat areas, such as the back and chest. It can also be used for more sensitive areas such as face, underarms and intimate waxing making it a very versatile product."
Prostate Cancer UK has a simple ambition - to stop men dying from prostate cancer. Through shifting the science over the next 10 years to focus on radical improvements in diagnosis, treatment, prevention, and support, we will stop prostate cancer being a killer.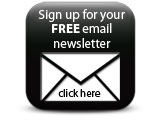 For more information on Prostate Cancer UK or if you'd like to donate, please visit their website.
Companies