Ormonde Jayne launches Black Gold exclusively at Harrods
The elegant, sensual perfume is poured at 50% oil and contains only absolutes
Ormonde Jayne Black Gold launches today (10 June) exclusively at Harrods.
Created exclusively for the luxury department store, Black Gold contains only the finest ingredients and the name was inspired by the unprecedented high level of oil in the jus.
Poured at 50% oil (perfume normally contains around 20-40% oil, edp around 7-14% and edt just 3-8%) and containing only absolutes – the most concentrated oils extracted from the ingredients – Black Gold features top notes of bergamot, lemon, mandarine, clary sage and juniper berry; heart notes of orchid, rose, water lily jasmine and carnation absolute; and base notes of oudh, schinus molle (pink pepper), sandalwood, patchouli, vetiver, vanilla, labdanum, moss, musk, cedar, ambrette seed and amber.
Linda Pilkington, founder and creator of Ormonde Jayne, says: "The most important aspect of creating the perfume was searching for the most absolute 'absolue' oils. Finding a quality of sandalwood 20 classes better than other sandalwoods, and that voyage was the lengthiest but the most enjoyable aspect in the creation of Black Gold. Each ingredient was extensively researched and the final perfume was a labour of love."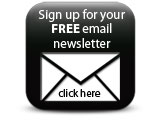 RRP £420 (120ml), Ormonde Jayne, ormondejayne.com.
Companies