Oral care brand Rembrandt debuts #LoveMySmile campaign
The Ranir-owned brand has unveiled a new website, social media strategy and digital advertising campaign
Rembrandt, the at-home teeth whitening and toothpaste brand, has refreshed its brand positioning and image with a new digital strategy.
The brand, which was acquired by dental product manufacturer Ranir in 2016, has relaunched its website and is raising brand awareness through an increased social media drive.
Embracing the individuality of each consumer, Rembrandt has also launched a new digital marketing campaign featuring visuals of consumers of different ages and ethnicities laughing. The words 'care for the smile you love' are superimposed on the photographs.
The campaign uses the hashtag #LoveMySmile and is designed to promote the concept that every person's smile is unique.
The individuals selected were used to represent individuality. Don Cumming, Global Business Director for Rembrandt, said: "We live in a world where consumers are led to believe that having a 'Hollywood' or 'red carpet' smile is the only acceptable option.
"But Rembrandt believes that everyone has a unique smile that makes them who they are – and that's beautiful. Using Rembrandt is about celebrating and caring for your one-of-a-kind smile."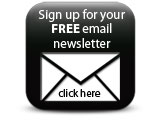 Rembrandt was launched in 1989 and claims to have been the first teeth whitening toothpaste on the market.