Opinion – Booming Brazil
Cathy Laporte, Exhibition Manager for in-cosmetics, delivers the first article in a three-part series focusing on the Brazilian C&T market, published to coincide with the Brazil Country Focus feature at this year's in-cosmetics
Cathy Laporte says Brazil is moments away from becoming a global force in fashion and beauty, and brands are now becoming aware of its potential
"Beauty is so important in Brazil, vaidade (or vanity) doesn't have a negative connotation in Brazilian Portuguese." So says Alexander Edmonds, author of Pretty Modern: Beauty, Sex and Plastic Surgery in Brazil. The country is fast becoming a force to be reckoned with in the global cosmetics industry. According to Euromonitor, Brazil is home to the world's largest C&T market behind the US and Japan. Valued at US$42bn in 2012, it represents 58% of the Latin American beauty and personal care market and is on track to overtake its rival Japan as the world's second largest beauty market within a few years. The reasons behind this meteoric rise are clear and point to a number of macroeconomic factors such as the increase in minimum wage, the growing number of working women and the rise in the spending power of the middle classes.
Cathy Laporte
But, crucially, the last two decades have also witnessed an increased interest in personal appearance from Brazilians across all walks of life. From the shanty towns of São Paulo to the beaches of Bahía, grooming and personal care have become an essential part of the daily routine. Research from Datamonitor backs this up: in Brazil, 87% of the population wants to look stylish at all times (vs 47% globally) and 'looking your best in day to day life' is deemed either important or very important by 91% of people. As a result, people are spending more money on their appearance than ever before.
Currently, Brazil is the second largest global market for hair care products which, together with fragrances, accounts for nearly 40% of total sales within beauty and personal care. Trends-wise, colouring and straightening have become extremely popular, with some women admitting to using four or five hair care products a day in a bid to create their perfect look. But that's not all. The penchant for poker straight hair has caught on around the world: the 'Brazilian blow dry' is now one of the most requested styles in salons. Combine that with the fact that hair care is the most exported product category and it's clear that the country is fast becoming a trend-setting hub for the global beauty industry.
Beyond hair care, Brazil is the world's largest market for deodorants and perfumes, the third largest for colour cosmetics and oral hygiene and the fourth largest for skin care. It is also the second largest market for men's grooming products, highlighting that an interest in personal appearance is not solely limited to women. Brazilian men are more aware of their appearance than ever before and this market segment is predicted to see dynamic growth in sales, driven largely by the introduction of sophisticated value added products.
However, looking stylish on the outside isn't enough for this discerning group of consumers. Many Brazilians are equally concerned with what's on the inside, particularly when it comes to the contents of their favourite cosmetic products. And with such rich natural ingredient sources surrounding them, who can blame them? According to Datamonitor, 56% of the population claims to 'think about ethical and environmental factors with every purchase that they make', compared to 34% globally. Interestingly, however, products that have been 'locally produced' don't appear high on their wish lists. That's not to say overseas organisations are dominating this usually patriotic nation, however. According to ABIHPEC (Brazilian Association of the Cosmetic, Toiletry and Fragrance Industry), there are 2,392 cosmetic, toiletry and fragrance manufacturers in Brazil, predominantly located in the southeast of the country. Of these, the top five leading companies – Natura Cosméticos, Unilever Brasil, Avon Cosméticos, Procter & Gamble do Brasil and Botica Comercial Farmacêutica (O Boticário) – account for 50% of overall value sales. However, a recent shift from direct to store based retailing is bringing about a change in this market structure. The arrival of major international brands is giving rise to intense competition, and direct sales companies such as Natura Cosméticos and Avon Cosméticos are struggling. Success stories from the likes of Sephora (who entered the market in 2010, launched its first store in 2012 and was predicted to have ten more by the end of 2013) are commonplace and will continue to abound as beauty specialist retailing continues its run as the fastest growing retail channel of recent years.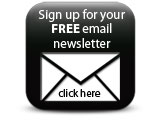 Right now, however, it's clear that the beauty world is finally waking up to Brazil and the huge potential that this market has to offer. Not only has it become Latin America's fashion and beauty powerhouse, but this emerging force is also set for global domination over the next few years.
Brazil in-focus
This article is the first in a three-part series of articles focusing on the booming Brazilian C&T market, published to coincide with the Brazil Country Focus feature (sponsored by Beraca) at this year's in-cosmetics. The exhibition, which takes place in Hamburg on 1–3 April 2014, will shine a light on Brazil's vibrant personal care market via the Brazil exhibitor pavilion, as well as featuring exclusive educational programme content and a 'Brazil Trail' of original projects, unique ingredients and exhibitor formulations. There will also be examples of innovative skin care, colour cosmetics and hair care beauty products from Brazil handpicked by Mintel, as well as a Networking Zone with a Brazilian bar.
Companies