Opatra scoops gold at the Pure Beauty Awards 2020
The brands ultrasonic exfoliator provides a deep cleaning to help remove impurities and dirt to refresh your skin
Opatra cleaned up at the Pure Beauty Awards winning gold thanks to their newest addition, Cleanlift.
Enjoy brighter, healthier, and younger-looking skin with the Opatra CleanLift device. The ultrasonic exfoliator provides a deep cleaning to help remove impurities and dirt to refresh your skin and enable serums and moisturisers to penetrate for better results.
With a 24k gold-plated spatula, the device features two modes – clean and lift. In Clean mode, ultrasonic vibrations work to push out dirt and oil and remove dead skin cells to effectively exfoliate the skin.
Switch it to Lift mode to stimulate circulation and tone your facial muscles to revitalise and smooth your skin.
Experience silky and healthy skin with an ultrasonic spa experience right in your own home. Make it part of your skin care routine for a glowing and radiant appearance.
Francesca Elliott, Brand Manager at Opatra London, sheds more light on the firm's founding mission and core values: "A key element in our business model is to reject outdated ideas and expectations around beauty and perfection in a bid to find consistent and achievable outcomes for all skin types.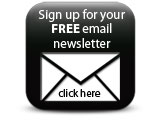 "Based on this ethos, Opatra London has created a unique and versatile range of products and devices ideal for all skin types."
Companies