One-time nail polish at Sephora
French retail chain to launch a set of one-time-use nail polish samples
French retail chain Sephora is launching a set of one-time-use nail polish samples.
There are 24 colours in the collection, all from the Formula X range, packaged together in a US$39 set. Each comes in a Press Pod with a built-in brush, which enables the user to cover ten nails with two coats of polish. The idea is that it gives users a chance to experiment with a new colour without making the commitment to buying a full bottle, Sephora says, but they are also designed for travel purposes.
The chief difficulty, said Kristin Walcott, Formula X's VP and General Manager, was how to develop a flow-through delivery system that would prevent the colour from drying out. The user breaks off the top of the pod and rolls the brush between the fingers which causes a drop of nail polish to appear in the middle of brush.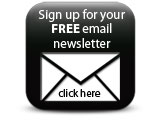 Sephora hopes to add the remainder of Formula X's 200 shades in future. The new samples will be available from April on Sephora's websites and in stores from May onwards.
Companies