On the go colour and style transformations
Go with the Flow Hair Makeup & Style offers instant colour, texture and dimensional effect
Go with the Flow Hair Makeup & Style offers instant colour, texture and dimensional effect (as dip dye ombré, colour highlights) in convenient purse-size applicators. Shade options include:
Pink
Peach
Grey
Red
Black
Yellow.
Whether it's a new trendy colour or texture, consumers are loving the fast, quick change that temporary hair colour offers, helping them to try a bolder look at home with an easy to use application that can be easily rinsed out at the end of the day.
Creating a dimensional colored effect has never been easier with Lubrizol's new Go with the Flow Hair Makeup & Style.
At the heart of Go with the Flow Hair Makeup & Style formulations is Lubrizol's Carbopol Style 2.0 polymer technology. This breakthrough 3-in-1 rheology modifier has inherent boosting properties, provides a stronger hold in styling applications, and exhibits flexible and broad pigment compatibility.
Consumers can count on a smooth, glossy appearance and lasting style definition, even in high humidity.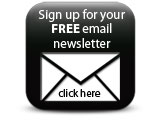 Texture options include:
Styling gel
Gel cream
Liquid chalk
Mascara
Cream in powder
Glossy gel.
Featured Companies