Old Spice's new campaign aims to help mothers and teens
Old Spice has tapped into 'ancient boy-law' for its new Wild mom/son campaign.
For its tongue-in-cheek ad promoting the Old Spice Wild Collection, the P&G-owned company took inspiration from the ethos "if something is cool, moms can't like it. If moms like something, it can't be cool."
The new series features mothers discussing the marketing gimmicks advertisers use to appeal to teenage boys.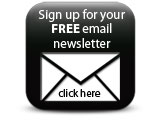 Old Spice has also release an e-book The Struggle is Real: A Wild Guide to Growing-Up for Moms & Sons including advice to parents about how to handle teenage boys.
Companies