Novel leave-in treatment for hair: what it is and how to use it
Leave-in treatments are an amazing find and an absolute MUST for damaged and dry hair that requires regeneration and strengthening. To end the damage, the first step is to add leave-in care to your daily hair habits
After applying leave-in care, the strands instantly become smoother, softer to the touch, and easier to comb and style.
Leave-in creams provide intensive hydration and nutrition, natural ingredients like almond milk, macadamia oil and sea collagen go deep into the hair shaft, deliver nutrients and act like healthy food for your tresses.
Distribute leave-in cream evenly throughout the lengths and ends of damp, towel-dried hair. Comb through and style as usual with Innovative Styling Collection by T-LAB Professional.
Another great tip is mixing your favorite leave-in cream with a drop of hair serum (or more, depending on the quantity of hair) for extra nourishment.
Fortify your hair structure with a cocktail of healthy hair-boosting ingredients and a mix of natural oils that contain essential fatty acids giving each strand vitality, elasticity and shine. The formula also contains protective agents to prevent breakage and split ends.
With T-LAB Professional you will find the right treatment for your hair that you'll want to go back for again and again.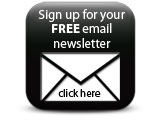 If you would like to become T-LAB Professional Partner in your country, please contact us at tlab@vtholding.com.
Featured Companies