Novel instrument for skin sebum measurements launched by Delfin
Delfin Technologies launched the SebumScale, a novel instrument for measuring skin sebum values, at the in-cosmetics exhibition in Paris in April
SebumScale will be showcased in the US at SCC Suppliers Day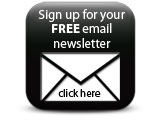 Delfin Technologies launched the SebumScale, a novel instrument for measuring skin sebum values, at the in-cosmetics exhibition in Paris in April.

The measurement of sebum with previously available techniques has limitations related to accuracy and practicality. Delfin's new SebumScale offers a totally new way of measuring sebum with accuracy and user-friendliness not experienced before. The SebumScale uses a microbalance to measure the actual sebum excretion in micrograms instead of using arbitrary indexes as do other methods. The instrument also features wireless measurement data collection from the unit to Delfin's existing data collection program. This new addition to Delfin's product portfolio will give formulators and researchers a scientific tool for the assessment of skin sebum in product R&D and claims substantiation work.

The new Delfin SebumScale will be show-cased in the US for the first time at Delfin Technologies' booth number 236 at the SCC Suppliers' Days on May 11 and 12, 2010 in Edison, NJ.

Delfin Technologies is a leading provider of scientifically validated portable skin research instruments. Other Delfin products include the VapoMeter for TEWL measurements, the MoistureMeterSC for skin surface hydration measurements, the MoistureMeterD for tissue water change measurements in the deeper layers of the skin and subcutis and the SkinGlossMeter for skin gloss measurements. Delfin has customers in over 30 countries ranging from universities and hospitals to personal care, cosmetics, pharmaceutical and chemical companies as well as testing laboratories.


Featured Companies