North American naturals market bounces back from recession
Fragmentation remains however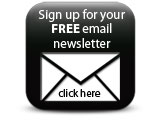 The North American market for natural and organic personal care saw sales exceed $5bn in 2010, marking a recovery from the recession which hit sales in 2009, according to a new report by Organic Monitor.

The market analysis report found that widening distribution and new product launches are helping to fuel growth with revenues expected to reach $8bn by 2017 according to the company.

The increase of natural and organic personal care products in supermarkets, drugstores and mass merchandisers is making natural and organic personal care products more visible and accessible to consumers, as is the growing trend in private label natural products, says Organic Monitor. New product launches in this area from large multinationals such as Johnson & Johnson and Estée Lauder are also helping to fuel growth.

However the market in North America remains fragmented and of the 600 brands present, very few have significant market share. Organic Monitor has found that a two-tier market has developed with large brand occupying the first tier and small and medium brands, the second tier. The company also says the gap between the two is widening.

In addition confusion remains amongst consumers regarding natural and organic claims. The rate at which companies are adopting standards is increasing with about 8% of natural and organic products being certified in 2010 (up from 4% in 2007). The Natural Products Association (NPA) remains the most popular.


Companies