Nivea 'deeply sorry' for controversial Facebook deodorant ad
Beiersdorf-owned brand deletes campaign image featuring the words 'white is purity', which was accused of being racist by some but praised by alt-right groups
Nivea has apologised for posting a campaign image with the words 'white is purity' emblazoned across an image of a woman.
The German skin care brand deleted the post after members of the public took offense at the ad for its Invisible Black & White deodorant. The ad was reportedly left live over a weekend.
Aimed at Nivea's Middle Eastern consumers, the image showed a woman with her back to the camera in a white dressing gown and the words 'white is purity' overlaid.
The ad also ran with the text: "Keep it clean, keep it bright. Don't let anything ruin it."
In a statement shared with Cosmetics Business, Nivea said: "There have been concerns risen about ethnic discrimination due to a post about Nivea Deodorant Invisible for Black & White on our Nivea Middle East Facebook page.
"We are deeply sorry to anyone who may take offense to this specific post. After realising that the post is misleading, it was immediately withdrawn.
"Diversity and equal opportunity are crucial values of Nivea: the brand represents diversity, tolerance, and equal opportunity. We value difference.
"Direct or indirect discrimination must be ruled out in all decisions by, and in all areas of our activities.
"This applies regardless of gender, age, race, skin colour, religion, ideology, sexual orientation, or disability.
"Nor should cultural, ethnic, or national origin, and political or philosophical conviction be of any significance."
However, prior to Nivea pulling the plug on the image, it had already circulated on social media.
The image caused a divide among consumers with many criticising the brand's PR team.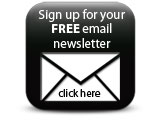 However, the ad was also picked up by far-right groups with some praising the brand for helping spread a pro-white message.
Companies